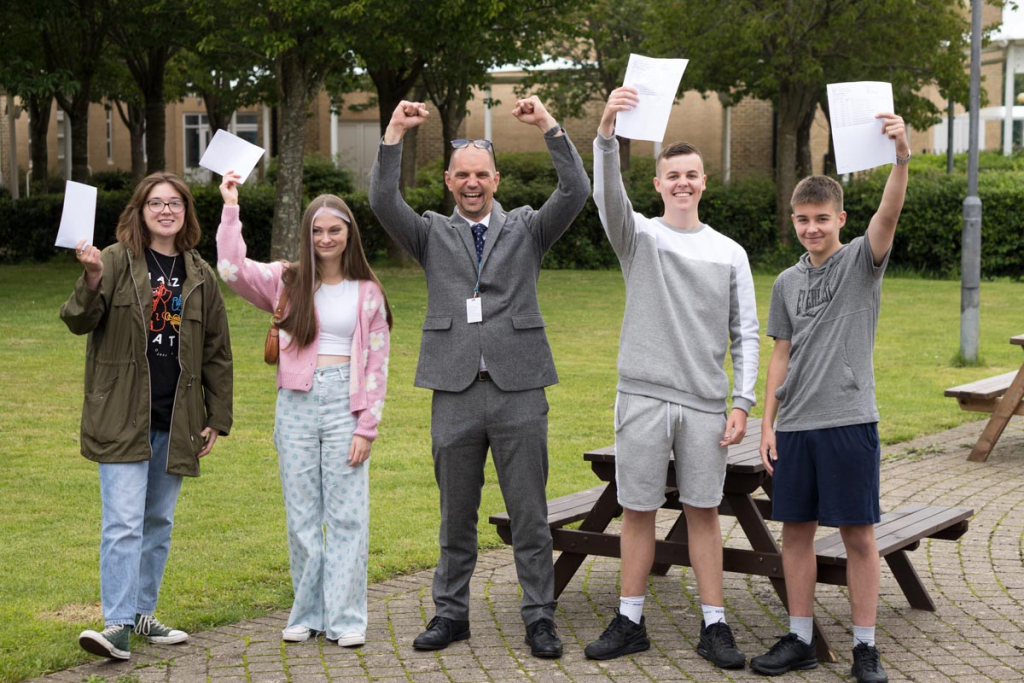 Today we celebrated the achievements of our GCSE students, who have successfully navigated through a challenging and unpredictable 18 months due to the Covid-19 pandemic and attained a wide array of excellent results.
Students showed an intense commitment to their studies throughout the year, continuing to make exceptional progress and achieving high levels of success across all academic and vocational subjects.
The academy's talented Year 11s have applied for a range of courses through which they will continue their education. These include the more traditional A levels, through to apprenticeships and vocational courses in architectural design, engineering, veterinary care, musical theatre, and photography. We would also like to extend a special mention to Finlay Glasspool, who will be undertaking a 2-year boarding course at Sparsholt College in Game and Wildlife Management.
Individual successes include:
Isobel Nichols (3 9s, 2 D*, 5 8s and 1 7)
Alice Feest (1 9, 1 D*, 5 8s, 3 7s and 1 P)
James Scragg (2 D*, 3 8s,1 Ds, 2 7s and 3 6s)
Liam Richards (1 9, 2 D*, 2 8s, 1 Ds, 1 7 and 4 6s)
Anhelina Soichuk (1 9, 2 8s, 2 Ds, 5 7s, 1 6 and 1 5)
Eva Chapman (2 D*s, 2 8s, 4 7s, 2 6s and 1 P)
This year, due to the Covid-19 pandemic, the Government decided that students' grades would be determined by teachers, based on work students produced throughout their course. These grades were then moderated and assessed by external exam boards which awarded the final grades.
"I wish to pay tribute to the extraordinary resilience, dedication and effort of our students. I could not be more impressed with the results of the Class of 2021 and the aspirations they have developed during their time at Six Villages. They richly deserve their successes today. "I am also indebted to my staff for their extraordinary commitment and tireless hard work for the good of the students.

"Everyone at the academy wishes our outgoing Year 11 cohort all the best and we are excited to see what the future holds for the alumni of Ormiston Six Villages Academy."

Paul Slaughter, Principal